Chairs

Sandalyeci
Headquarters: Izmir, TURKEY

Operating within a 270,000 square foot production facility, SANDALYECI is a global manufacturer in the hospitality furniture industry.  SANDALYECI combines high-technology manufacturing with expert craftsmanship to create durable wood and metal chairs, tables, booths, and any type of customized furniture item without compromising in design. Based in Izmir, Turkey, SANDALYECI has sales worldwide through numerous locations around the world, offering more than a thousand furniture items and limitless customization options, providing endless solutions to global franchises and hospitality chains worldwide.

SANDALYECI maintains its durability through its specially-developed "Integrated Gridlock Mechanism" (IGM) used in producing durable, commercial grade furniture items targeting the hospitality industry.
Worldwide Offices: Dubai | Washington, D.C. | Toronto | | Prague | Odessa | Frankfurt | St. Petersburg | Amsterdam | Almaty | Astana

http://sandalyeci.cz
Plycollection
Plycollection is combining the experience and capabilities of Latvia's largest furniture manufacturers with modern and world-renowned design. The innovative development process results in a collection of unique molded plywood chairs that fit anywhere – from homes and offices to public areas. Using the unique technology for molding plywood, a highly qualified workforce and quality materials Plycollection offers to customers throughout the world modern high quality design chairs.
https://www.plycollection.com

Vondom
A lifestyle, a way of being. That's Vondom. Vanguard In & Out furniture made with passion. Designed by and for dynamic people, innovators, curious types… like you, who enjoy fashion and trends, and demand the best quality in everything around them. Design culture is the key to our success. This is what pushes us to create new collections that give spaces a new dimension. Vondom creates dialogue between environment and form. Vondom pieces transform the simplest space into an ambiance filled with glamour, both unique and extraordinary. This is what it's about, creating atmospheres where Vondom can take hold of life and feels that Vondom is here to live it, enjoy it and surround ourselves with beauty. The ambassadors of the Vondom spirit are Fabio Novembre, Stefano Giovannoni, Eugeni Quitllet, Ora Ïto, Ross Lovegrove, Karim Rashid, Javier Mariscal… Renowned designers and architects from all over, it doesn't matter where. What counts is their passion for shapes, culture and the vanguard. They transform each piece of furniture into an exclusively "Vondom" mode of expression.
https://www.vondom.com/

SCAB Design
SCAB Design produces furniture since 1957. A great capacity of creation and attention to detail inherited from a long tradition make SCAB Design a symbol of Italian production. Quality and style for home design and for the indoor and outdoor contract sector. A unique touch, to transform the ideal into the material. SCAB Design has always defined theirselves by modifying the space around us. The objects that inhabit our lives truly reflect us and relate our experiences through shape. SCAB Design has been creating these objects for 60 years, conceiving them as they will be in your hands and modelling them so that they can be used every day. Quality is conceived to construct objects that are not only aesthetically remarkable but essential in their daily use. A team of specialized architects, designers, engineers and consultants follows every single product in the entire production cycle with a spirit of craftsmanship in large-scale production. The certification of the chairs and the furnishing elements, for your guarantee, is a choice and a reason of pride. Catas performs the tests that allow SCAB Design to constantly reach the highest level in the tests of resistance, stability and load, even in the most intense uses.
https://www.scabdesign.com/

Luxy
Luxy was established in 1976 as a small producer of chairs in outsourcing, in one of the most important productive areas of Europe, Italy's northeast. Luxy developed into a highly specialised company in the production of ergonomic and design chairs and sofas. Collaboration with designers like Massimiliano and Doriana Fuksas, Mario Ruiz, Favaretto & Partners, Itamar Harari and Stefano Getzel, along with the company's innate vocation for research, experimentation and innovation, accompanied by vast technological know-how and experience, led the company to patent products that were characterised by design and ergonomics that are the symbol of "Made in Italy" products, which are exported to over forty countries, through a network of professionals who are attentive to our customers' needs. With the entry into equity package of HAT Holding SpA (Hat Holding All Together www.hat.it) that has invested with all the company management, Luxy has had a breakthrough for a further incentive in the development of the company on markets always paying particular attention to the environment and to the regulations for security and compliance. The company is well rooted in the world market, but is in continuous movement to satisfy the demands of its clientele... this is Luxy. 1st June Luxy has celebrated its first forty years from the date of its foundation.
http://luxy.com/

Marbet Style
Marbet Style's mission is to create beautiful objects based on proprietary designs distinguished by their unconventional aesthetics. Marbet Style wants its products to reflect something more than the latest fashion trends and the highest ergonomic standards. In the vision, furniture not only provides comfort but also makes dreams of beautiful interiors with individual character come true.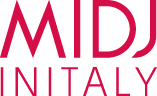 Midj in Italy
In thirty years of work, Midj succeeded in transferring the care of artisanal production to an industrial dimension. This implies that the typical features relating to craftsmanship are guaranteed even in large-scale production. Industrial capacity and advanced technologies are strength, while expertise is soul and what really makes Midj stand out.